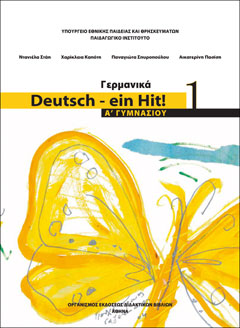 This book is addressed to students of the first grade of the junior high school who are taught the German language for the first time; it is based on the communicative method. The language, the culture and the customs of the German-speaking peoples are presented through pictures, photographs and games.
The materials include listening texts, reading comprehension texts, vocabulary, items for oral and written practice, grammar and syntax exercises.
The series consists of the student book, the work and exercise book, teacher's book, and CD - ROM.
It is expected that the German language textbooks for the second and third grades of the junior high school will be published in the following school year.