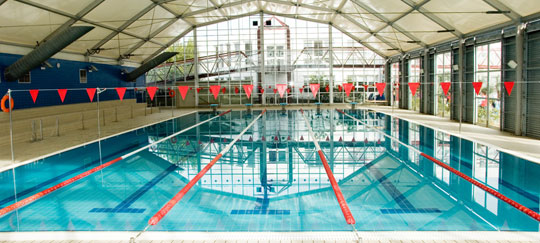 In all levels of the school we apply a program of athletics tailored to the needs and age of the students. The balanced and harmonic development of the mind and the body constitutes a basic principle of our school.

| | |
| --- | --- |
| The entertainment and joy obtained from athletics in combination with the systematic work and continuous training brings in the acquiring of the technique of sports such as swimming, basketball, volleyball, tennis, etc. | |
The teaching of the above sports as well as many more like fencing, tae-kwon-do, and aerobic, is expanded in the afternoon classes which is completed with the daily activities of Saturdays (mountain bike, skiing).
The internal championships and the school competitions in Greece and abroad enable the students to use their abilities and enjoy the fruit of their efforts.